Welcome to the . . .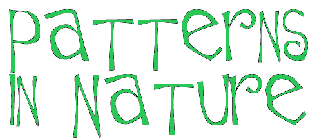 Student Activity Guides

This page contains novel student activities developed by teachers who attended our Patterns in Nature workshops at the Center for Polymer Studies. We have also developed a number of hands-on activities, laboratory experiments, and interactive visualization programs (see related pages). These activities encourage students to explore how fundamentally random microscopic events can give rise to fractal macroscopic patterns. Talk to Us! if you would like information on attending our next workshop.
Related Pages:
[ CPS Home | CPS Staff | About the Images | Send Us Your Comments ]