Paul's Music Pages
---
---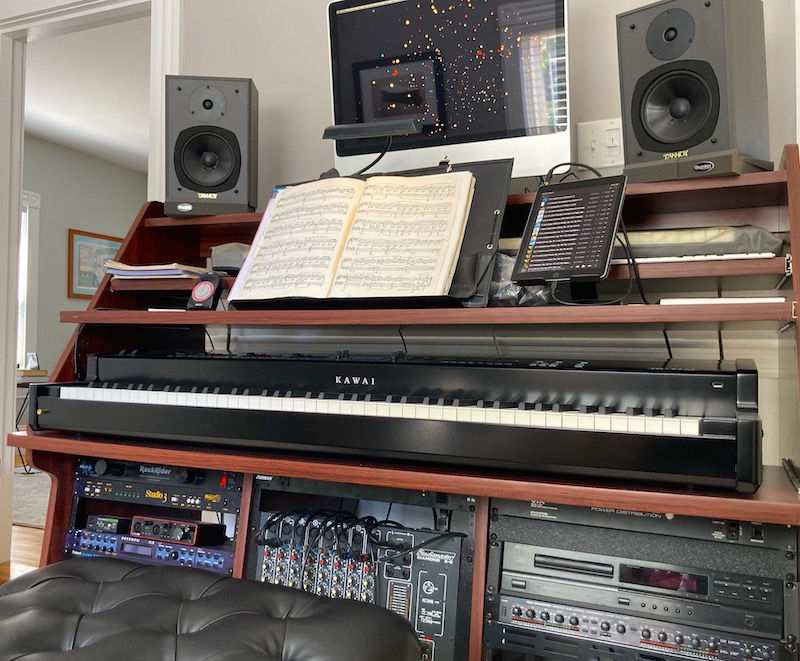 I have been embedded in music my entire life, growing up to my grandfather obsessively listening to symphonies of Beethoven and other classical masterpieces. In 3rd grade I had the opportunity to make music and started playing trumpet while listening to my Dad's Al Hirt LPs. After several years, and thanks to braces, my interests shifted to piano. My parents got an upright and I loved it. While I had formal lessons for several years, I am convinced I never really had the right teacher.
In high school, probably like many others my age, I had an overwhelming desire to explore electronic music. I started venturing into Boston's music stores on my way home from school (e.g., EU Wurlitzer on Newbury Street and Mass Ave) and was blown away by synthesizers; I recall the Korg Poly 61 was hot back then. Many years later, in my 20s, I finally jumped into this world of eletronic music. I was overwhelmed and I hadn't a clue what everything was supposed to do. So, I did some research. I regularly visited my local music stores, read Keyboard Magazine religiously, and poured through every catalog I could get my hands on.
I have bounced around, from Pop to Rock to classical, from live playing to recording, cycling through all kinds of gear over the years (from electronic to acoustic pianos), and am grateful for listening to music, but also being able to make music as a vehicle for expression. As the saying goes: "Music is what feelings sound like."