---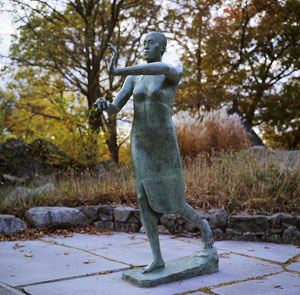 Right about the time when my first child was born in the mid 90s, I decided to learn a little about photography. I'm not talking using that cheap Canon SureShot I used to own. I really knew nothing. None of my family was into photography, nor my friends. I got over my initial fear about knowing nothing about the subject and dusted off an old Konica AutoReflex TC SLR camera from the '70's that had been languishing in the attic. That marked the end of my apprehension. I was kind of excited about the Konica to learn that their superb Hexanon line of lenses are capable of producing razor sharp photographs. You see, I really like old things that are made of heavy metal and are simple and really disliked (notice past tense) the modern "auto everything" world we live in (film or digital). I discovered what many of you probably already know: there simply is no substitute for learning the fundamentals of photography on a manual camera. I further found that always manually focusing forced me to slow down and take stock in what I was doing and gave me great results.
I became a a die-hard Konica enthusiast and amassed a nice collection of lenses, though the ones I used most often were the Hexanon 85mm/1.8, 50mm/1.4, and 24mm/2.8---all fast and razor sharp primes. I also added two venerable AutoReflex N-T3 camera bodies which are built like tanks and an assortment of lenses and accessories. You can read more about them in my Konica SLR Primer. One of the best reasons to go this "vintage" route is that all these cameras and lenses can be had for very little money and the bodies can easily be serviced and put into perfect condition and make absolutely fantastic photographs. You do sacrifice autofocus and continuous frame shooting available on modern SLRs (film or digital). But I find that only for sports and really spontaneous shooting does this make much of a difference.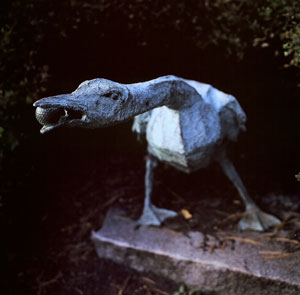 I thought shooting 35mm was cool, until I found out about medium format. Those large transparencies and negatives give amazing results and absolutely stunning enlargements. For medium format, I again went the vintage route. I chose Twin Lens Reflex cameras for their quality, weight, and cost. I started with a YashicaMat, and soon moved up to a Rolleiflex. You can read about them in my Rolleiflex TLR Primer. Like the 35mm gear, these cameras, once overhauled, will operate perfectly and really give you a hands-on approach to making photographs. I used a Rolleiflex 3.5E 75mm Zeiss Planar with a Maxwell split-image focussing screen. I eventually caught the bug for a medium format SLR and bought a 1992 Hasselblad 500C/M with Brightscreen No. 5 Proscreen, 45 degree metered prism, A-12 back, and 80mm CF and 160mm CB portrait lenses. Pure photography bliss!
What about digital? That's a touchy subject. I've used a digital camera since the late 90s for snapshots, online family photo galleries, and 4x6's. I resisted really "going digital" for a long while, however film and processing costs finally forced me to reevaluate digital in late 2006. I figured out I was spending thousands a year on just film and processing costs alone and I wasn't getting the color balances and control I wanted from film prints. For a list of my Nikon gear, some discussion of lenses, and some workflow suggestions, check out my Nikon Digital Page.
Do you have similar interests and equipment? If so, I would love to hear from you. Send mail to: trunfio@bu.edu
---