Boston University PY106 - Physics II
---
---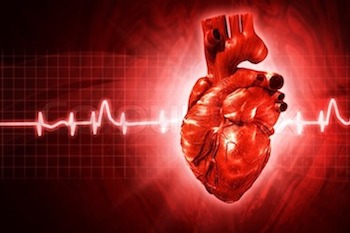 ---
Want to get a head start? 2-3 weeks before first class...
---
Announcements and Frequently Asked Questions
04.15.2021 - Will the course support "Learn from Anywhere" (LfA)? This is the most common question I am being asked about the summer courses (PY105 and PY106) and if every aspect must be synchronous. The short answer is that we will build flexibility into the course as needed. I am very much aware that some of you will be in different time zones, have work and internship responsibilities, etc. Ideally, you will be able to come to the 9-10:30 am class time, which will be partitioned with one-third of the time where I explain concepts, show demos to help solidify those concepts, and try to make sure we are all on the same page; followed by two-thirds of the time where you work with each other supported by TF's, LA's and me, ending in a brief graded low-stress assessment (which is advantageous for you because this is a way to accumulate points toward your overall grade). When the course begins, we will figure out what kind of constraints some of you have, and will build flexibility into the schedule; most likely we will host one or two daily additional 60 minute "collaborative" sessions supported by TF's/LA's, which would mirror the morning collaborative session. It would be your responsibility to watch the 30-ish minute lecture beforehand. Also, be sure that you are able to attend the lab sections you sign up for, as we will not have much flexibility there, in part because we will be using some of the lab times for weekly quizzes (make sure to check the syllabus for quiz dates). Bottom line: structurally, we will make the course work for all of you.
04.14.2021 - How can I manage the pace of the course and do you have suggestions for how to be successful and minimize stress? This is a very good question, as the course is fast-paced and it's also more abstract than PY105. If you are taking PY105 in the summer session prior to this course, you will have practice on how to manage it all. If not, of course we will help you. As you read through the syllabus, no matter how you look at it, the fact is this course is fast-paced and we are expecting a lot from you. Unlike the academic year, which is spread out and allows for more pacing, during the summer none of us have that luxury. The bottom line here is that you will need to carve out time for daily practice and study until you're fairly confident in what you are learning. There's really no way around this. The way to not get overwhelmed by the pace, is to work towards a routine for yourself and follow it! We will certainly help you achieve this, partly because we will be doing our best to build a "we're all in this" community atmosphere, so you won't feel alone. We will provide real-world applications (particularly in health and medicine) so that you can see physics in action. Also, part of the lab periods will be dedicated to some additional practice and review. Finally, we will build into the schedule a full slate of office hours and review sessions, our own one-on-one or small group sign-up sessions, and integrate with BU's Education Resource Center peer-led tutoring. Our goal in teaching, and hopefully your goal in learning, is that the course and all the structures we are building in support you so that nobody is left behind.
04.13.2021 - This site will have our course information for the time being. Shortly after the academic year semester ends (April 29), I will be posting our collaborative bulletin board for online questions and answers. If you have a pressing question feel free to email me now. If your question can wait until after April 29th, then that would be great too.
03.28.2021 - PY105 Summer '21 website (this site) is now live! This will be our "home" until our course websites go online. About 10 days before our course begins (around May 14, 2021), if you are registered through BU and on the class roster, you will get email invites as Piazza, Top Hat, and Pivot Interactives go online.
03.28.2021 - If you have any questions, please e-mail to: trunfio@bu.edu and please put PY105 in the subject heading. I will provide updates here with any FAQ's.