---
True Facts about the European Community of Muskrats or what the Mathematicians were Never Told:

Chief Ondatra O. Zibethicus*
Burrow of Development and Wildlife Renewal

Our 87 year old territorial expansion programme is no random walk! It's careful planning.
From slide rules to computers, canoes to Concords, we use the most advanced technology available.
Our motto: Keep your nose to the grindstone.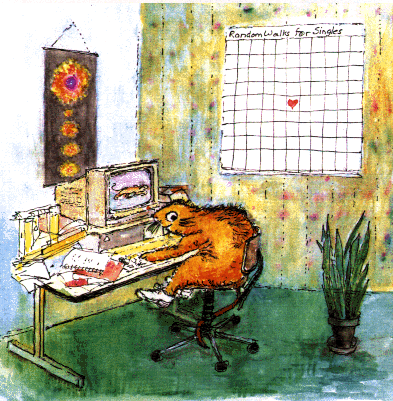 Chief Ondatra O. Zibethicus at his computer planning new expansion strategy for 1997.
*Research is made possible by grants from Reebock, Adeedis, and Nikee.
---
[ Java Applets Page | CPS Home | About CPS | Send Us Your Comments ]